Lexus Dealer Near Gilbert
When it comes to luxury and quality, few brands can match what Lexus has to offer. In the Gilbert area, you can find exceptional customer service at Superstition Springs Lexus. For years, our experienced sales associates teams have provided service that stands above other dealerships by providing quality attention from the point of sale to every service visit. Our attention to customer service has turned many first time clients into lifetime customers. When it comes to exceptional luxury Lexus service that stands out, Superstition Springs Lexus brings out its best.
New and Used Lexus Vehicles For Sale
Whether you are looking for a brand new ES sedan or a quality used flagship LS sedan, you will find a great deal at Superstition Springs Lexus. We have a large inventory of new and used Lexus models, including the popular RX SUV, top-selling ES sedan, and the uncompromised LS flagship sedan. Because of our extensive inventory, there is an excellent chance that you will find the new or used Lexus that will fit your style and your budget.
Rest assured, every one of our used vehicles has undergone a stringent point-by-point inspection. That means our expert mechanics and tech team have looked over every critical component of every used Lexus. From the tires to the engine to the infotainment screen, nothing is left out. The bottom line? Each one of our used Lexus vehicles is top-quality and worthy of your consideration.
Lexus Service Near Gilbert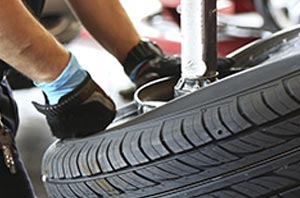 Your Lexus is your pride and joy. Therefore, you want to ensure that your prized vehicle is in good hands. At Superstition Springs Lexus, our licensed and experienced tech team has worked on every type of Lexus model. No one knows Lexus, as our service department. That means you can rely on us to handle everything from your vehicle's oil changes to any major repairs. Since your time is money, our service department is trained to work diligently to complete your vehicle's service work and get you back on the road.