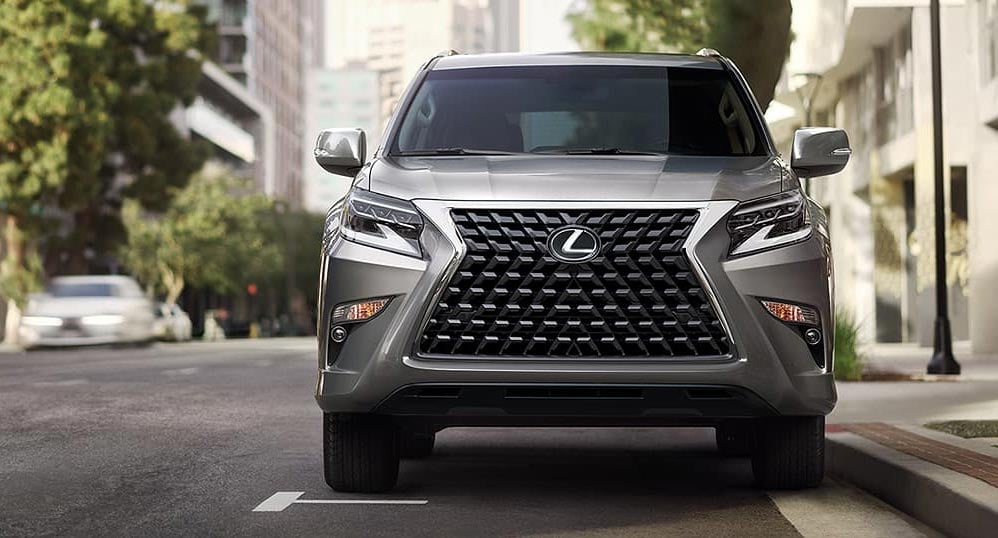 While several brands offer three-row SUVs, these models vary significantly. In our opinion, the 2020 Lexus GX is unparalleled, especially regarding off-road prowess. Let's compare its capabilities on unpaved surfaces to those of Volvo's 2020 XC90.
First, we must consider these two vehicles' engines. After all, off-road performance requires power. In the Lexus GX, you access an eight-cylinder, 301-horsepower engine. Volvo's four-cylinder setup only produces 250 horsepower. Additionally, the GX's engine produces 27% more torque than the XC90's. As a result, the GX's power plant is likelier to keep you from getting stuck in the mud.
Regarding troublesome surface conditions, let's weigh the GX's drivetrain against the XC90's. Every 2020 Lexus GX includes four-wheel drive. Meanwhile, the XC90's base model only provides a front-wheel-drive. That component disparity gives this Lexus a significant advantage over the Volvo when each leaves the pavement.
Suppose you wanted to drive your friends and family onto a beach to watch a sunset. You could easily meet that goal in any 2020 Lexus GX. In a comparably priced Volvo XC90, venturing onto coastal sand would cause headaches and a call for roadside assistance.
Perhaps, we should not have mentioned an off-road battle in this post's title. In fact, versus the Lexus GX, the Volvo XC90 cannot battle beyond the asphalt. The GX can take your favorite people and gear many more places.
To fully appreciate the latest Lexus GX, we invite you to visit our welcoming dealership in Mesa. For your convenience, we will happily schedule an appointment for a professional, thorough test drive.