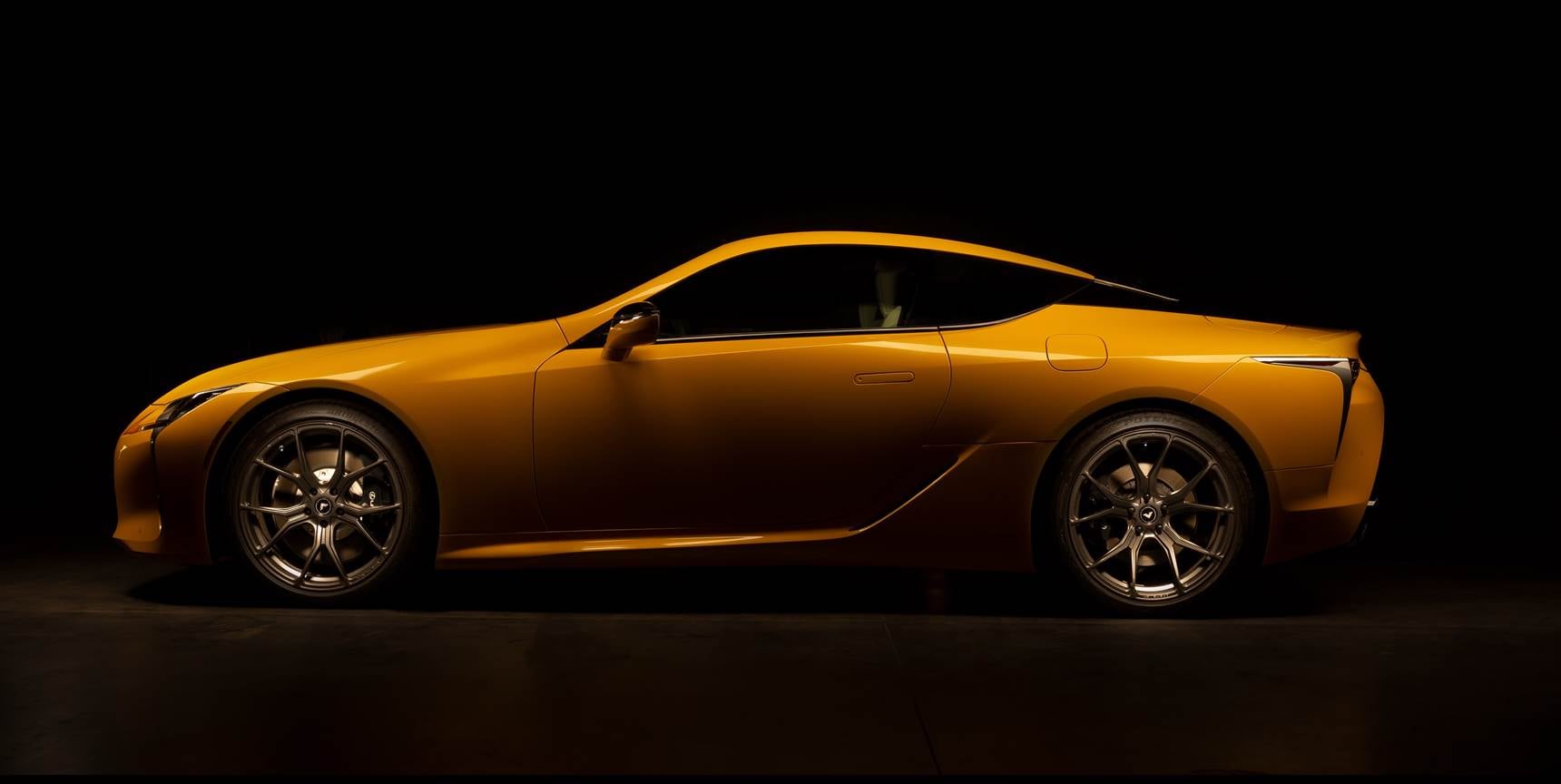 Lexus recently released a sharp, precise and luxury muscle car as part of their 2019 lineup. As a continuation from the Lexus LFA, this vehicle has a fresh design. It's a two-door model with some great features. The exterior features a yellow color scheme, and the overall curvy design is something to take in. There is a standard Lexus LC500 that comes in more neutral colors and with less features, but the Inspiration Series is unique and impressive.
The Interior of the 2019 Lexus LC500 Inspiration Series
It's not often that you find a vehicle of this caliper that has an exceptionally comfortable interior design. Standard Touring Seats are included, along with small details like yellow stitching on the seats and yellow door inserts. Your door has a special inscription that boasts the limited edition of the Inspiration Series. Leather upholstery and even a matching travel bag is included with matching stitching. The seats are situated in their own cockpit-like design. You feel like you are about to take off on an exciting adventure every time that you get into the LC500. It's really beautiful how Lexus contrasts all the different colors and styles in the LC500 Inspiration Series. The interior has 5.4 cubic feet of cargo space.
Power under the Hood
Consumers who are looking for power will be impressed with the 2019 Lexus LC500 Inspiration Series and its engine options. The standard engine inclusion is a 5.0 liter, V8, naturally aspirated design. You can achieve 398 pound-feet of torque and 471 horsepower. You'll go from 0 to 60 in 4.4 seconds, being able to reach a max speed of 168 miles per hour. The standard model also has this engine, both having a 10 speed automatic transmission. This vehicle looks so aero dynamic, it's no wonder that it provides such a smooth, powerful and easy ride.
With it's aluminum body and a substantial 4,280 pounds of body weight, consumers are loving the feel and drive of the Lexus LC500 Inspiration Series. This is a load of vehicles that were only made at a quantity of 100. There are some unique options that you can choose to add to your LC500 Inspiration Series, including an updated interior, carbon fiber roof and a unique paint job. Stop down to DEALER if you would like to find out more about the Inspiration Series vehicle from Lexus. If you can get your hands on one, this is an exceptional vehicle to add to your collection.