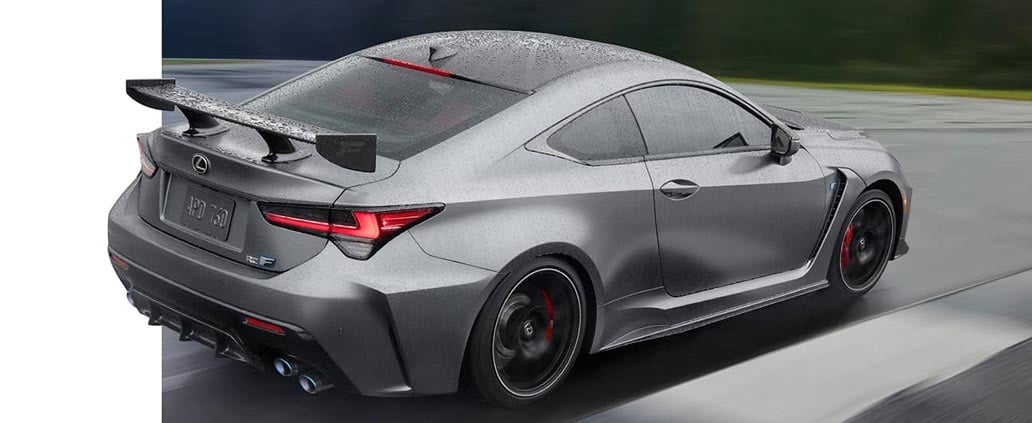 ​Have you ever wanted to own an iconic car seen in a blockbuster movie? Now, you can drive a nimble, technologically advanced Lexus sports coupe like the one seen in Men in Black: International. Branded the RC F, this model heightens the driving experience's action and adventure.
Which Colors are Available for the 2020 Lexus RC F?
For 2020, Lexus offers the RC F in five colors, which the company calls Ultra White, Atomic Silver, Infrared, Ultrasonic Blue Mica 2.0 and Caviar. To pair your RC F's color with the movie's brand, choose Caviar.
How Has Lexus Created the Ultimate Performance?
You will have incredible experiences in your RC F due to its exceptional features, which begin with the most powerful V8 engine ever put into a Lexus. It produces 472 horsepower and jumps from zero to 60 miles per hour in 4.2 seconds. To launch your adrenaline level into outer space, you can opt for the Lexus RC F Track Edition, which adds lighter, racing-inspired components and a pavement-hugging spoiler to accelerate faster than its already-impressive sibling.
Every RC F includes features that will help you connect with your driving spirit through a perfect blend of performance and luxury. Impressively, Lexus also provides unparalleled owner benefits. Your RC F will entitle you to exclusive hotel deals, luxury experiences, roadside assistance, retail discounts, winery tours and life-improving apps.
You might never be called to defend our world from nefarious space creatures, but the Lexus RC F will make you feel like you could. To learn more about this stellar luxury coupe, feel free to contact or visit us. We love taking this model out for test drives.