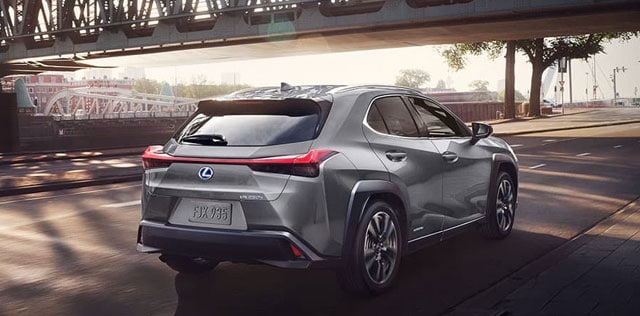 There is a wide variety of vehicles on the market right now, with many of them included as part of the lineup we have on our lot. If you haven't been able to figure out what type of vehicle you'd like to purchase, we encourage you to stop down to Superstition Springs Lexus to check out the selection of Lexus hybrids that we are selling. Most people know about the Lexus brand and how luxurious it is. Not many people are aware that Lexus has a pretty extensive line of hybrid models as part of the 2019 lineup. In addition to saving money on fuel costs throughout the year, you can also save a great deal of money on your insurance policy and help protect the environment. Read on to find out more about the Lexus hybrid lineup.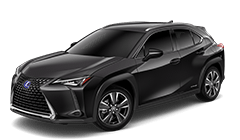 UX Hybrid
This is a brand new hybrid model that has been added to the Lexus lineup in 2019. As a subcompact SUV, you can achieve up to 39 miles per gallon combined for fuel efficiency ratings. With an ultra-smooth ride and great precision, this is definitely a vehicle to check out if you are in the market for something new that will save you money. The interior is comfortable and sophisticated. Cargo space is adequate.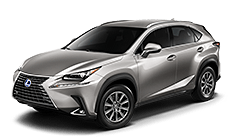 NX Hybrid
One of the first hybrid vehicles to hit the Lexus lineup back in 2015, the NX has come a long way since its original design. The infotainment system has been upgraded. There are also many safety features that have been added. This includes the infotainment system, driver assistance package, pre-collision warning system, and pedestrian detection. You even get all-wheel drive as your standard feature.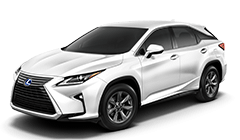 RX Hybrid
An extremely affordable investment long term, the RX Hybrid can achieve fuel ratings of 30 miles per gallon combined when you ensure proper battery charging. Having been around successfully for the past couple of years, there aren't any major changes that are showing up in the 2019 model. The interior has comfortable materials, leather trim, plenty of head space and leg room, excellent precision and adequate cargo space in the trunk area.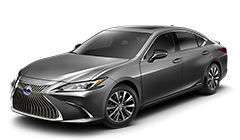 ES Hybrid
If you have been contemplating buying a hybrid, the ES model from Lexus is currently the most efficient hybrid on the market. This is thanks to a combined fuel efficiency rating of 40 miles per gallon in the city and 39 for highway driving. Decent performance is also a plus with the ES.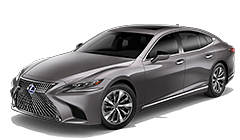 LS Hybrid
One of the top hybrid models for the 2019 model year, the LS Hybrid comes with leather-lined doors, ample head space and plenty of leg room throughout. You get all the latest and greatest technology, convenience and safety features that are available as well.
If your interest has been piqued, and if you would like to find out more about the Lexus Hybrid lineup that we have on our lot right now, stop down to Superstition Springs Lexus today. Our customer service team is well educated on all of the vehicles that we currently have on our lot. We can answer any questions that you have, and we encourage you to take a few of these vehicles out for test drives.