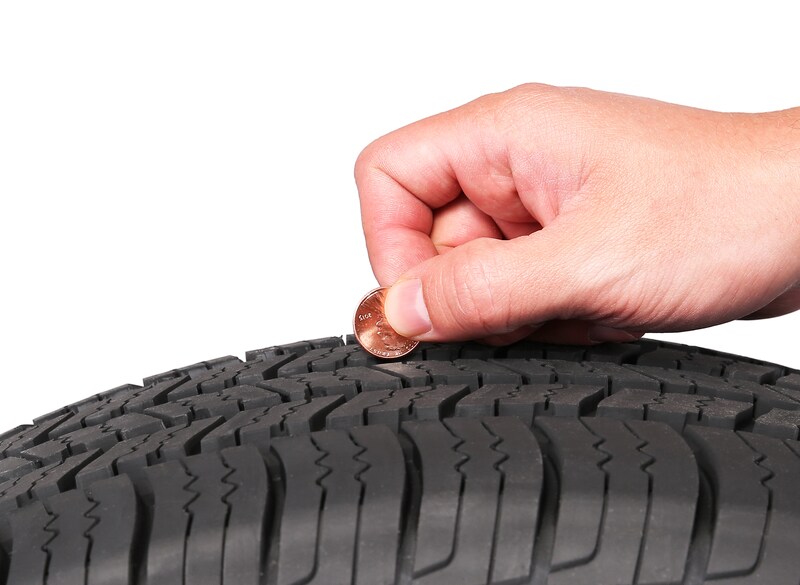 Having the proper tire tread depth is key to staying safe and sound out on the road. However, many Valley drivers aren't sure how to tell when their tires are worn out. In fact, one question our service technicians often hear is "how can I tell my tires are ready to be replaced?"
Luckily, there's a surprisingly simple way for drivers to check their tire tread from the comfort of their own driveway. All you need is a penny and a few minutes to spare.
What Is the Ideal Tire Tread Depth?
Most new tires start out with 10/32" to 11/32" of tread depth, so if you recently bought your Lexus car or crossover, you don't need to worry about tire replacement yet. However, if your car is a few years old and/or you drive a lot of miles, you may want to think about checking the tread depth.
In Arizona, a tire is legally worn down when its tread depth is 2/32" or lower. However, in order to maintain good traction, we recommend you consider buying new tires at around 3/32" to 4/32".
How Do I Perform the Penny Test?
The next step after finding a penny and heading out to your vehicle is simple. Just take Lincoln and turn him upside down, facing you. Then, place him head first in between the tread grooves.
If his head is covered, your tires don't need to be replaced just yet. Just be sure to repeat the test in a few months.
If you can see the top of his head, your tread depth is way too low and you need to purchase new tires right away.
Where Can I Find New Lexus Tires in Mesa?
When it's time to have your tires serviced or replaced, be sure to make an appointment at our Lexus tire center! We stock the high quality, name brand tires that your Lexus needs to maintain its excellent performance. Plus, our experienced technicians are certified to perform tire replacements on all Lexus models.