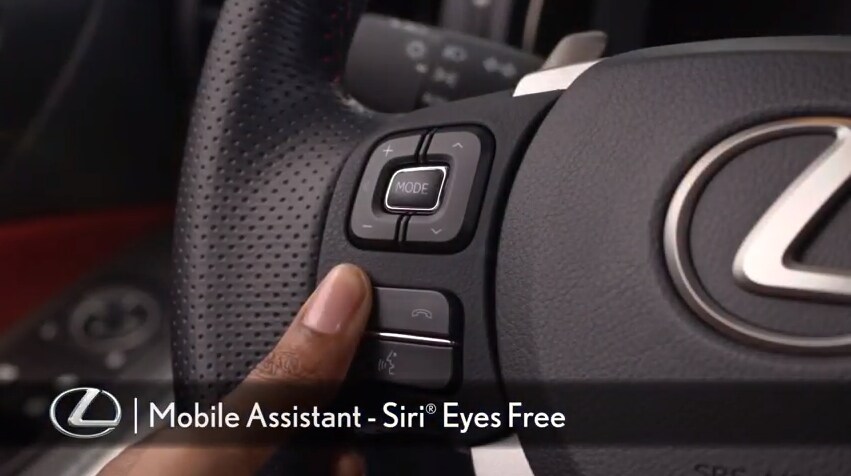 Siri is one of the best features of an iPhone because of its personal assistant functions. With the latest Lexus models, she can be used with a new feature known as Siri Eyes Free. Essentially, you get the mobile assistant without having to look away from the road while you interact with her.
What Can Siri Eyes Free Do?
Once you connect, you can use the Eyes Free mode in order to have Siri read your emails, help you dictate texts, and so much more. It's like having a real mobile assistant to do your bidding. The best part is that you can drive safer around town because of not having to look at your phone while you drive.
How Do You Use Siri Eyes Free?
You will need to pair and connect your iPhone to the Lexus infotainment system using Bluetooth. When you're ready to interact with Siri, press and hold the "off hook" button on your steering wheel until it beeps. Siri is now listening, ready for any command that you want to speak. This is when you can make updates to your calendar, stream music from a favorite app, or anything else. Siri will confirm when things are done, too.
Staying connected while you drive has never been easier. You might be surprised by how much you can get done when Siri is just a voice command away.
Find Out More Today
Whether you need help pairing your iPhone to your Lexus or you want to explore the latest model that allows you to get Siri Eyes Free, we're here for you. Call or visit us at Superstition Springs Lexus today.